What Is WordPress? 
The Ultimate Beginners' Guide
What exactly is WordPress? WordPress is the most popular and easiest way to create your own website or blog. WordPress is responsible for 39.6 percent of all websites on the Internet. Yes, WordPress powers more than one-fourth of the websites you visit.
WordPress is an open-source content management system released under the GPLv2 license, which implies that anybody can use or change the WordPress software for free. A content management system (CMS) is a technology that allows you to manage essential parts of your website, such as content, without having to know how to code. As a result, WordPress makes it possible for anybody to create a website, even if they aren't programmers.
The Basics of WordPress Statistics
We'll start with the fundamentals of WordPress statistics. These are factors that all business owners and pretty much everyone in today's digital age should be aware of.
·       WordPress is responsible for 39.6% of the internet's traffic.
·       This statistic has increased by approximately 5% since 2020 and is up by 4% from 2019.
·       WordPress powers a staggering 64.1 percent of websites developed with a CMS alone.
·       WordPress is presently used by over 64 million websites.
·       Every month, about 400 million individuals visit WordPress websites.
·       Every day, 661 new WordPress sites are launched.
·       Over 50,000 plugins are available to help you improve your WordPress site.
·       WordPress is a truly global platform because it is available in 57 different languages.
Who Invented WordPress, and How Long Has It Been Existing?
WordPress began as an outgrowth of a prior project named b2/cafelog and was first released as a separate project in 2003.
Because WordPress is open-source software, it is developed by a large community of contributors. But, if we go all the way back to the beginnings of WordPress, we can see that it was created by a partnership between Matt Mullenweg and Mike Little.
Matt Mullenweg has essentially become the face of WordPress since then. He's also the CEO of Automattic, the business that runs the for-profit WordPress.com service.
Between its inception as a blog platform in 2003 and now, WordPress has had a long and illustrious history… But suffice it to say that WordPress has progressed and, owing to its contributors and large community, has become the most popular choice for building any sort of website.
What Types Of Websites Does WordPress Support?
WordPress used to be largely a tool for creating blogs, rather than more standard websites, many years ago. But it hasn't been the case in a long time. You can now develop any sort of website with WordPress owing to improvements to the core code and the vast ecosystem of plugins and themes.
WordPress, for example, is not only the most popular option to establish an eCommerce store, but it also powers a large number of company sites and blogs. You can make the following things with WordPress:
Business websites
eCommerce stores
Blogs
Portfolios
Resumes
Forums
Social networks
Membership sites
Basically, everything else you can think of.
What Makes WordPress.org and WordPress.com Different?
WordPress.org, often known as self-hosted WordPress, is a free, open-source WordPress software that you can install on your own web server to create a completely unique website.
WordPress.com is a for-profit, subscription-based business based on the WordPress.org software. It's easy to use, but you give up a lot of the freedom that comes with self-hosted WordPress.
When people mention "WordPress," they usually mean the self-hosted WordPress that may be found at WordPress.org. Self-hosted WordPress.org is nearly always the best option if you want to actually own your website. To get started with self-hosted WordPress, all you need is web hosting and a domain name.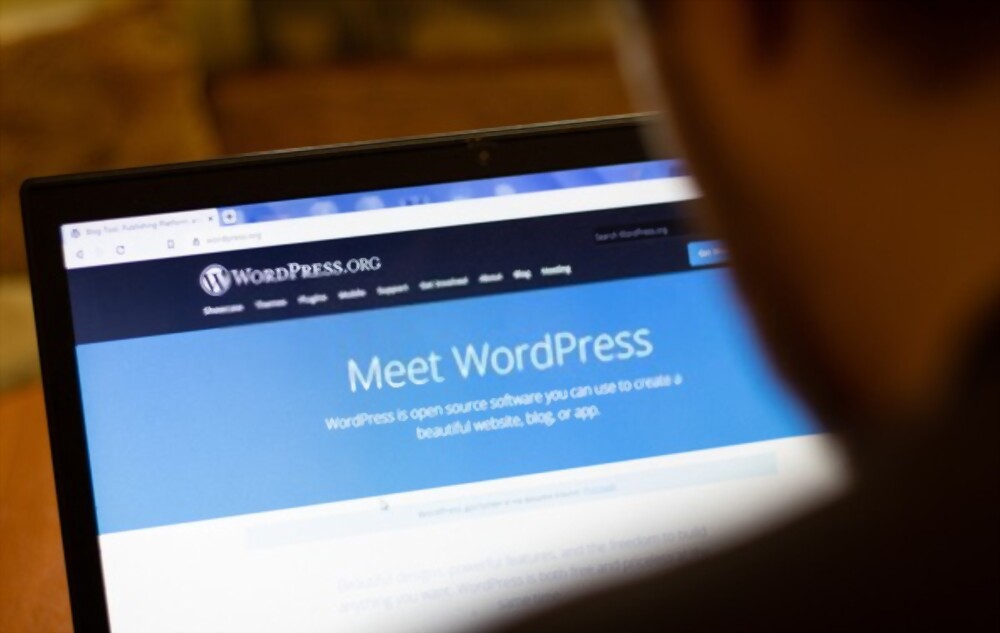 Who Makes Use of WordPress?
WordPress users come in all shapes and sizes, which is unsurprising. Since WordPress is such a versatile platform, it's a great fit for both large and small companies, as well as individual bloggers. WordPress is used by large organizations, well-known blogs, small businesses, and individuals to build completely functional and aesthetically attractive websites. WordPress is used by well-known companies such as The Walt Disney Company, Variety, and BBC America.
WordPress began as a platform for blogging. However, fewer individuals are now utilizing WordPress simply for blogging. Exclusively 69 percent use it as a CMS, 20% as both a blog and a CMS, and 6% only as a blog.
WordPress is utilized all over the world. It is utilized in 178 countries across the world and it is also accessible in 57 other languages. Non-English downloads overtook English downloads for the first time in 2018. This has established a universal pattern for WordPress downloads.
If you are in need of a WordPress developer or WordPress support in Orange County, Orange Web Group LLC is here to help! We are currently offering free consultations for local business owners.
What Are the Benefits of Using WordPress?
So, WordPress is used by over 39.6 percent of all websites on the Internet, including well-known institutions like the White House and Microsoft.
There are several advantages to utilize WordPress, regardless of the sort of website you wish to develop. Here are a few of the most significant:
WordPress is a free and open source
One of the most significant advantages of WordPress is that it is open-source and free software. While you will have to pay a little fee for hosting, you will never have to pay to utilize the WordPress software, as is the case with Squarespace competitors. Aside from that, there are several open-source plugins and themes available to customize the appearance and functionality of your website.
WordPress is a flexible platform.
You can quickly customize your website even if you aren't a developer owing to WordPress' vast ecosystem of themes and plugins:
Themes are what modify the appearance of your website.
Plugins are little programs that transform the way your website works. Plugins might be simple, such as a contact form, or complex, such as an eCommerce site.
There are currently over 50,000 free WordPress plugins and 5,000 free WordPress themes available, in addition to a variety of paid choices which means you have a lot of options.
WordPress is easier to set up.
Do you believe you need to be a tech whiz to build your own website? Reconsider your position! You can install WordPress on your site with only a few mouse clicks.
Most web hosts nowadays either:
Offer to pre-install WordPress on your behalf so that your website is up and running right away.
Provide you with specific tools to make the installation procedure as simple as possible.
It's Simple To Get WordPress Help
Since WordPress is so popular, you should have no trouble finding assistance if you run into any problems. There are a number of…
Blogs
Tutorials
Forums
Facebook Groups
…who you may contact for both free and paid assistance.
Is WordPress the ultimate content management system?
Who you ask determines the answer to that question.
Due to its beginner-friendly nature, a first-time site owner with low resources may select a CMS like Wix or Squarespace. The limitation of features and effective marketing options, however, may cause intermediate users to go elsewhere.
Someone with greater web technology knowledge would undoubtedly enjoy the degree of customization provided by WordPress. It's difficult to argue that WordPress doesn't satisfy the demands of the vast majority of website owners, especially those who use their site to manage businesses. Not to mention WordPress also thrives in categories like user experience, mobile usability, security, speed, and SEO.
To put it another way, WordPress is the ideal CMS for the vast majority of people, which is why it accounts for more than half of all content management systems. Below is a more comprehensive list of the most popular CMSs on the web.
Here are the Top 10 Content Management Systems in 2021-2022
WordPress has a 39.6 percent usage statistics.
Shopify has a 3.2 percent usage statistics.
Joomla has a 2.2 percent usage statistics.
Drupal has a 1.5 percent usage statistics.
Wix has a 1.5 percent usage statistics.
Squarespace has a 1.5 percent usage statistics.
Bitrix has a 1.0 percent usage statistics.
Blogger has a 1 percent usage statistics.
Magento has a 0.7 percent usage statistics.
OpenCart has a 0.6 percent usage statistics.
Experienced and Affordable WordPress developer in Orange County
Looking for high-quality and affordable WordPress development services? Orange Web Group's leading team of WordPress developers in Orange County are here to help. We have you covered whether you need assistance with just one website, multiple websites, website maintenance plans each month or a full team of software developers, designers, graphic artists, and digital marketing team. Do you want a one-of-a-kind, totally customizable e-commerce store? We can do full custom websites, too! Contact us today so we can discuss your requirements.