The Importance Of Having The Right Resources.
Choosing The Right Company
"Studies show that 75% of web users admit to making judgments about the credibility of a company based solely on the design of its website"
Your first question is going to be, how do I chose a company to work with? It's understandable that this question may be difficult to answer without already knowing the results.
There are literally hundreds of design firms to choose from, local and national, small and large, but what qualities are you looking for?
The first thing you need to do is determine what you need, what you can afford and what you expect a new website to accomplish, even these simple questions will be tough to answer until you understand how website design and the new technology behind websites have evolved. Websites are no longer pretty on-line ads for your business, they have become powerful marketing tools.
Price is always a consideration when purchasing anything and it's no different with the
purchase of a website package.
Prices for websites range from free to tens of thousands of dollars, each option has its good and bad. Free sounds good but free should be the absolute last resort, free doesn't allow for the best product, the best services or the best support because all of those things need to be paid for.
A free product is never really free, there has to be a catch, maybe it's only free for a short time, maybe you have to build and maintain it yourself, maybe it's a stripped down product that requires paid upgrades for everything you thought you were getting, maybe it requires your site to post advertising for some other company, look closely and you'll find the catch.
Spending tens of thousands of dollars may sound like a good idea, after all doesn't a larger price mean a better product? Not always, maybe it just means the website developer has a great sales person that has convinced their customer to pay that much.
In the end you have to understand the product, service and ongoing support that is part of the package you are being offered before you can decide if the price is worth it. A very important part of any website package is support, you don't want to buy something and then be left to train yourself or your staff.
Our state of the art responsive website technologies are very powerful marketing tools and no matter how much you think you know about technology, nothing compares to our solution.
Our packages are not free nor tens of thousands of dollars, they are priced fairly and competitively. Don't mistake price for value. Price is what you pay for something, value is what that "thing" is worth to you and your company.
Making a decision is where a professional becomes helpful, someone who knows the market, knows the products, has a good grasp of the technology and the reasons behind it and can explain it in a way you can understand it.
Don't expect to completely understand the technology behind this process, that's not your job, nor do I expect you want it to be your job.
People who are running a successful business don't have time to get into the nuts and bolts of a product or process, as an example, you don't have to be an accountant to run a business but you better understand what your accountant produces for you.
Because of changes in the last few years, the web design business has moved way past the talented graphic designer building a few websites for customers, we now are in the era of multiple platforms, each with different requirements for optimum performance.
Your website will be displayed on big screen tv's, desktops, computers, laptops, tablets and smartphones. Each of these platforms will display content differently and your web site needs the appropriate design technology to accomplish this. This is called RWD "responsive web design".
Our responsive website design comes with a powerful website management system, a system that allows you to control and personalize your site once it's set up and live.
You can control and manage your site with up to date and relevant content, great images, targeted special offers and coupons, banners announcing special events, holiday themed special effects and much more.
Call for an appointment and I will explain the options, process and costs. Think of this as a fact finding meeting, you can't make any decision until you understand what's available and what we offer.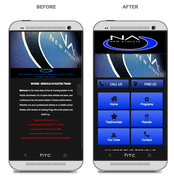 Custom Mobile
Development
Integrate your existing system to give mobile users a experience to remember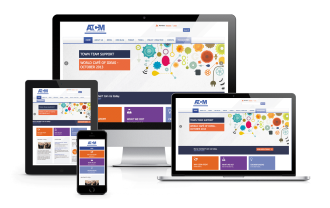 Responsive
Technology
Optimize your entire system through a, one-site, multi-platform