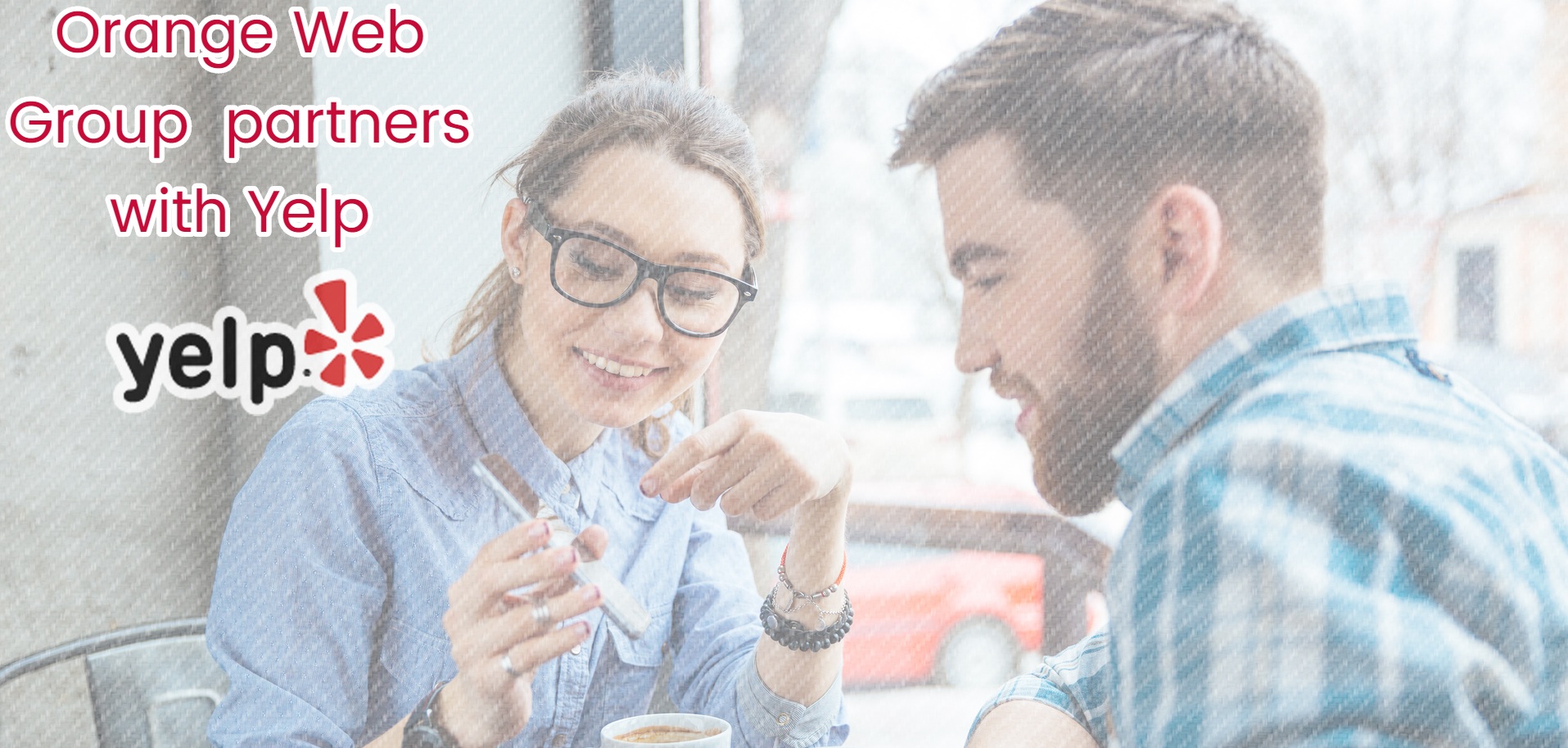 We're excited to announce that Orange Web Group is now a Yelp Ads Certified Partner (YACP). We're now able to support and manage Yelp Ads campaigns for all of our clients – both large and small.
We have special rates that we can pass on to you as well as reporting and management tools.
Keep reading to find out why you should pay attention to your business' Yelp pages and where you can learn more about Yelp.
Why is Yelp Important?
Yelp is a transactional platform consumers visit when they're looking to
purchase from a local business.
In the U.S., Yelp had 94.3M unique visitors on desktop and mobile and is the 20th most-visited internet property for desktop and mobile combined.*
According to Nielsen, consumers rank Yelp as the #1 review site for finding local businesses and 79% of consumers make a purchase within a week after visiting Yelp.
What are Yelp Ads?
The Yelp Ads program is broken into two parts: Cost-per-click advertising and Enhanced Profiles.
– Cost-per-click advertising is performance-based, so you pay when Yelp users click on your ad.
– The Enhanced Profile upgrades your Yelp Business Page, so you're able to add a call-to-action button, a photo slideshow, and more to your page.
Do Yelp Ads Work?
Yelp Ads work for businesses across categories – everything from realtors to auto dealers to plumbers, and more! Check out our local and national success stories.
You don't need a lot of reviews to see success from Yelp Ads.
– Nearly half of Yelp Advertisers have fewer than 5 reviews when they sign up.**
What's included in the Yelp Partnership Program?
Through Orange Web Group, clients will be able to purchase Enhanced Profiles which will allow Orange Web Group to manage their Yelp business pages through a centralized dashboard. This dashboard allows Orange Web Group to update profile information, effectively respond to reviews, view analytics and provide solutions for better performance and on-demand reporting.
The partnership between Orange Web Group and Yelp allows clients to opt-in to the Yelp CPC Ads program which includes campaign flexibility with month to month programs, CPC Promotion eligibility, and enhanced Yelp Ads targeting capabilities.
Yelp Ads Certified Partner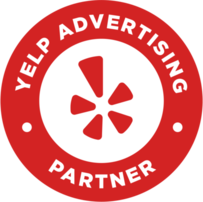 – Exclusive Yelp Certification!
– No Long-term Yelp Contracts
– Enhanced Profile Pages (special discount)
– FREE AD Promos
– Added (custom) ROI Tracking
– Dedicated Agency Team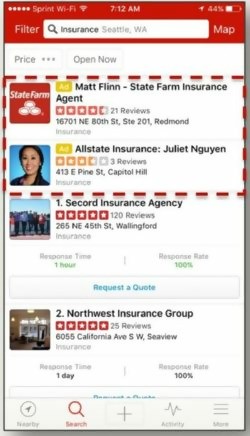 Why Advertise on Yelp?
– 100% of searches are local
– Ads show above all other listings
– Paid accounts remove all competitor ads from your page/listing
– People use Yelp exclusively to find local businesses
– 92% of Yelp users make a purchase at a business they found on Yelp
– 99.2% ROI-Satisfaction rate from Yelp ads (Source: Orange Web Group client study)
Powering the Most Popular LOCAL Engines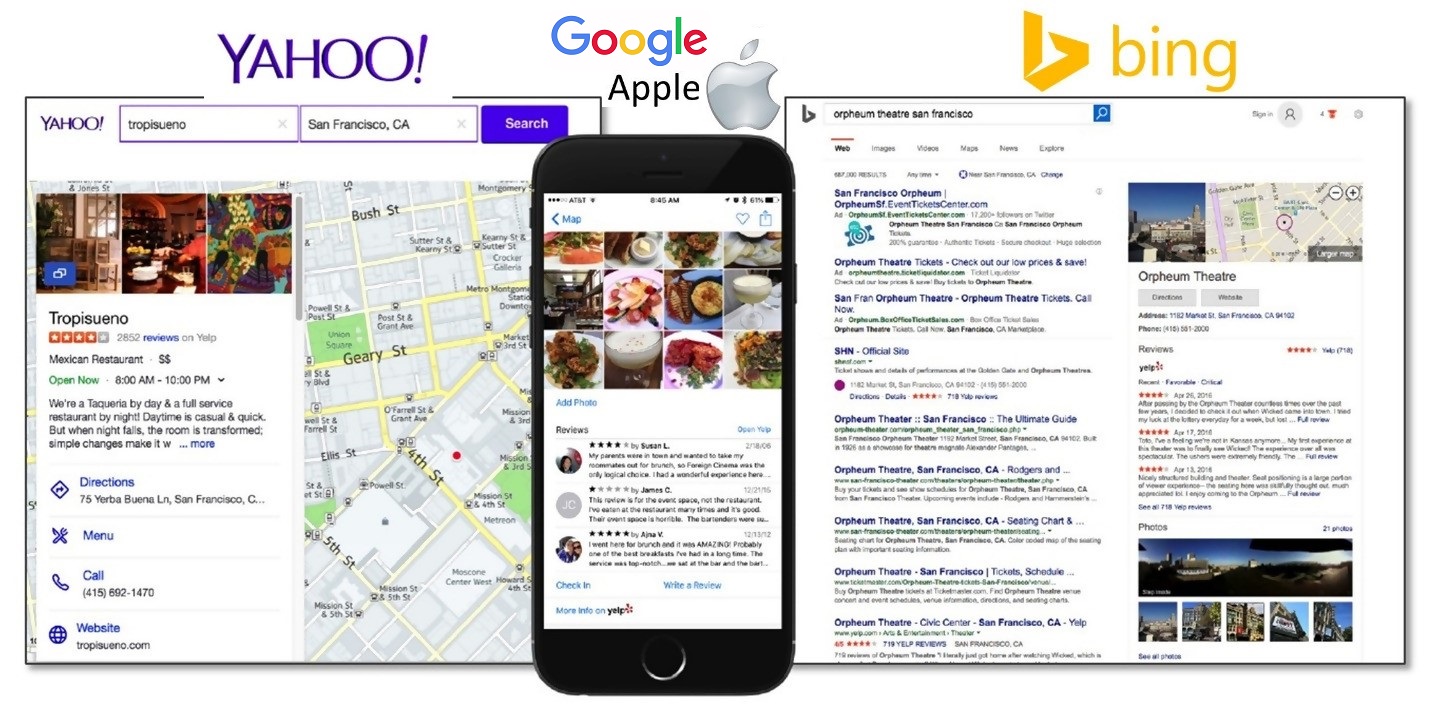 Get Started with Yelp Ads- Using Our Exclusive Partner Benefits!
NEXT STEPS!
Contact Orange Web Group and we'll run a custom performance audit to find out how your business can benefit from Yelp Ads.
Get Started with Yelp Ads Today! Call us at 714.919 (9326)