As each year comes to an end, the design community anticipates the trends that will reign in the coming year. Keeping up with the latest trends is critical in a fast-paced industry like design. As the year 2023 approaches, predictions for popular web design trends for 2023 are making the rounds. The trends are an amalgamation of old, trendy, traditional, and modern elements that reflect a return to old aesthetics. In this article, we gathered information about 10 web design trends to watch for in 2023 from web designers in Orange County CA.
1. Collaborative Projects
Every manufacturer should consider how to capture the attention of users, especially when it comes to hype products. For the latter, you must compete for each customer as well as your own target audience. Many companies collaborate with Influencers to create excellent visual solutions, but such projects lack wow factor and unusual combinations.
As an example, the most recent trend is fashion brands working together, collaborating with businesses, and forming an unusual alliance. The wow effect is caused by the combination of two distinct industries. Similarly, an alliance between Apple and McDonald's, Nike and NYX, or Netflix and Oreo can be seen.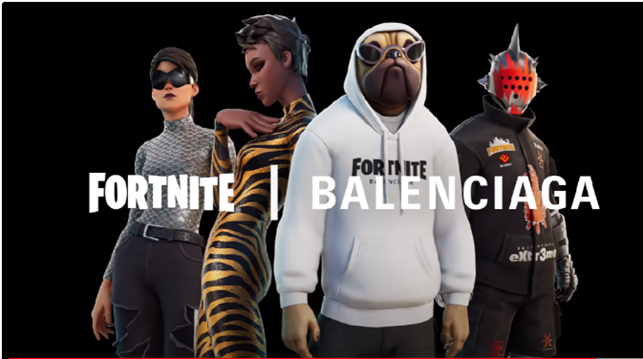 2. Fluid Gradients
Gradients have been used in digital design since the 1990s and are the designers' preferred method for creating a distinct visual appeal in a minimal way. While gradients are not a new web design trend, they will take on a new form in 2023.
In 2023, fluid gradients or gradients that blend smoothly into one another will be popular. Fluid gradients, also known as Aurora gradients (after the Aurora Borealis, or northern lights), add an artistic and beautiful touch to web designs. Nonlinear color mixing directs attention to the background without distracting the user. It gives the designs a sense of visual depth and a new look.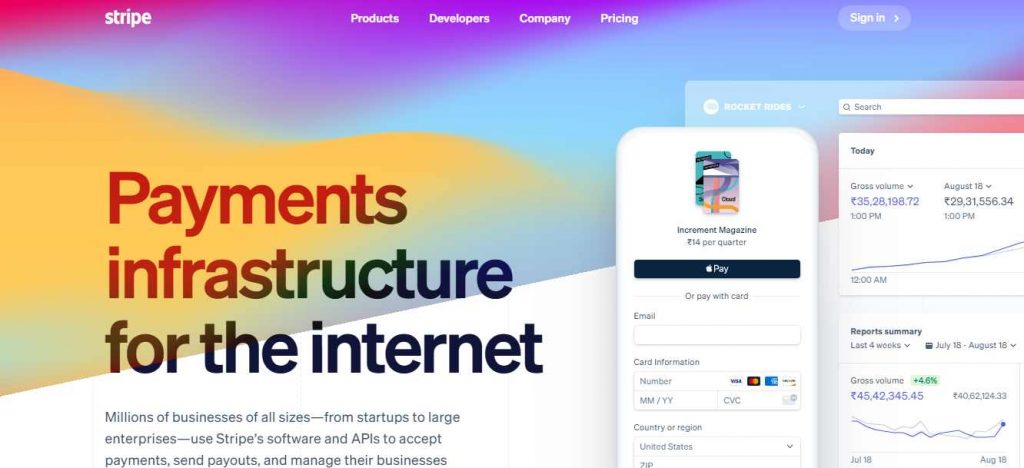 3. Custom illustrations
As websites become more focused on providing users with a personalized experience, stock images and graphics will be replaced with custom illustrations. They add a human touch and showcase creativity, which are great hooks for attracting users. Colored and black-and-white illustrations will both be popular. Furthermore, 3D illusions and animated illustrations will contribute to the trend, making it one of the most fashionable web design trends in 2023.
The homepage of Mailchimp, a marketing automation platform that uses black and white illustrations, is shown below. With simple and engaging visuals, the illustration successfully attracts user attention. These hand-drawn illustrations exude creativity, add a one-of-a-kind touch, and transport viewers back to the days of black-and-white print media.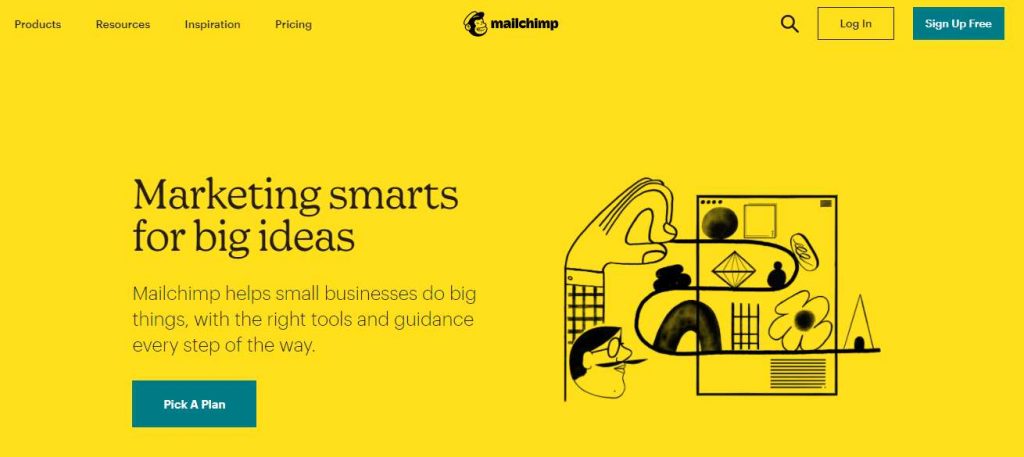 4. Image presentation
Showcasing product images in such a way that multiple images are shared in a single view is a web design trend for eCommerce designs in 2023. As a web developer in Orange County CA, I find it useful as it addresses a pain point with transitional carousel format display, where users have to click multiple times to get a full view of a product, in order to increase the usability of designs.
This creates excellent ease for shoppers in terms of usability. Companies such as IKEA are already utilizing this trend, and more websites are expected to do the same by 2023.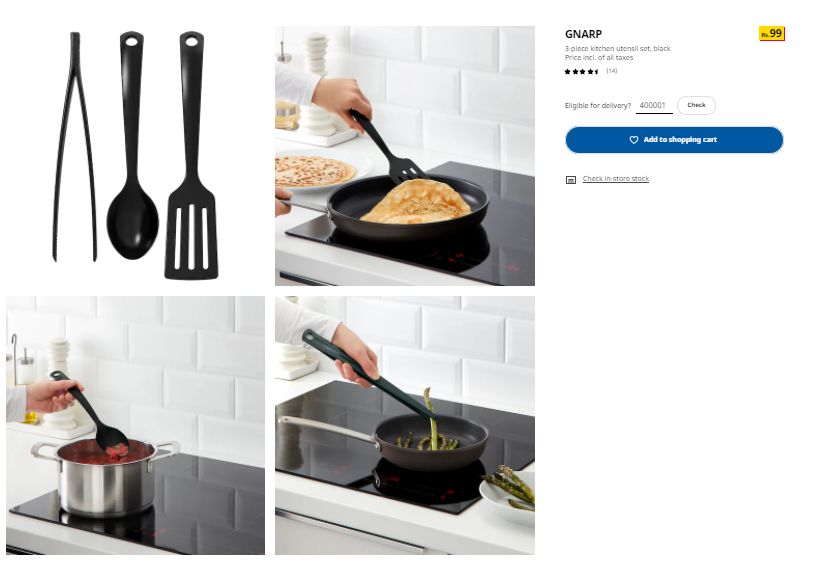 5. The glass textures
Today, glass is actively used, but in new forms and types. Transparency in the textures allows for any type of visibility and the realization of any idea.
Pictures of glass design help to draw the user's attention. This trend allows you to show the face of modern graphic design, and it can be seen in Windows 11 and iOs products. Textures of this type will become more common in 2023, and will be more diverse, with 3D effects, and so on.

6. Return to the 1990s and 2000s
Images that people have seen for many years instantly bring them peace and a sense of nostalgia. Previously, web designers in Orange County CA preferred the 1980s era, but in today's reality, the 1990s are becoming popular. The retro era has a new lease on life, and developers can brighten it by attracting an audience.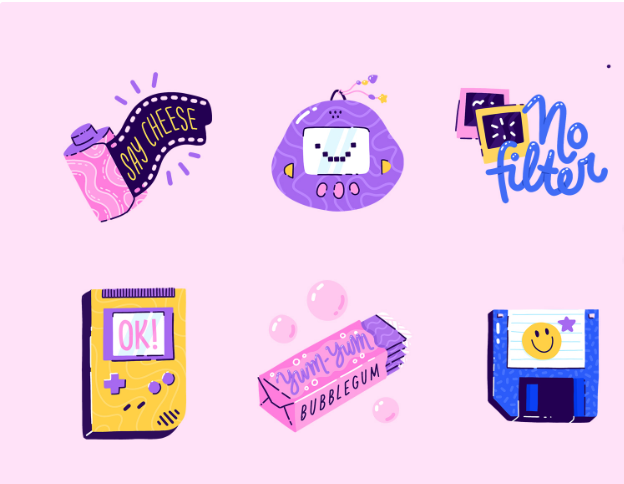 The "retro" style may appear completely new to today's generation, but it is undeniably appealing.
The aesthetic of the 2000s is the next retro trend. There were many technological solutions and breakthroughs during that time period, which is often complemented by neon colors, CD textures, and other attributes.
Because most projects include everything at once, the style may not be appropriate for brand logos and interface design. The trend is appropriate for independent projects, and images, and may be popular in 2023.
7. 3D models
The trend is not new, particularly when it comes to animation models, but it is relevant for 2023. It's not just volumetric images. Much more enticing is the combination of 2D and 3D worlds that can complement each other, providing sharp contrasts and a complete shift in attitude toward this concept.
3D graphics and animation are commonly used in web design. This trend has been ongoing for several years and will not end in 2023. Such artwork can be found in many media UI design reviews. Landing pages, media websites, and other websites actively use the design model.
Realistic images appear to be more effective than traditional animation. From a technical standpoint, designers can more easily convey meaning, texture, and energy because it is closer to human perception than flat 2D images.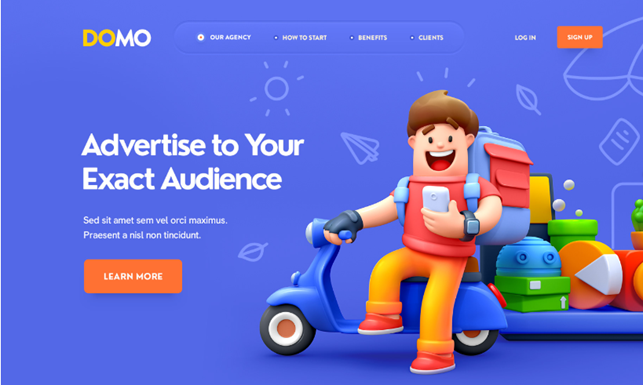 8. Dark Theme
Initially used in many gadgets, the dark theme later spread to social networks and other applications, and is now used in websites. Those who offer their customers a choice between two themes (white and black) have an advantage over their competitors. The primary palette in this case will be dark, but not excessively so; it must be appropriate and not interfere with the normal perception of the site.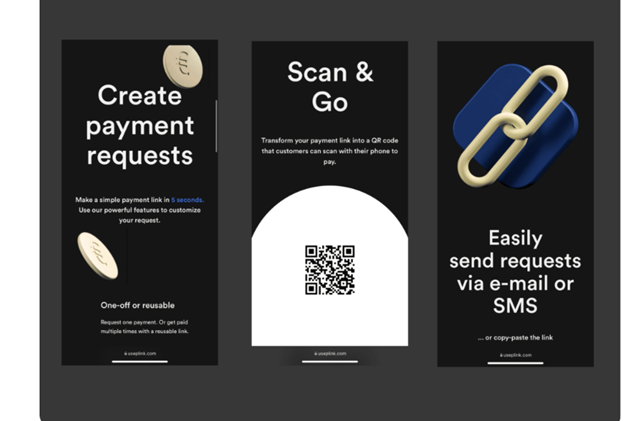 9. Minimalism
This trend of simplifying the resource without visual and functional loading is simple and easy to use. The design turns out to be stylish, and the likelihood of making a mistake is low. Such a design is frequently accompanied by simple fonts and well-balanced colors. It is best to stick to a single tone.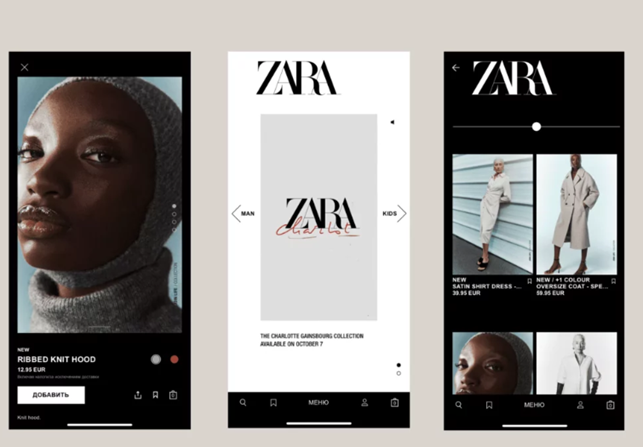 10. White space
Because of the evergreen nature of minimalist designs and their widespread acceptance, white space or empty space will remain among the prominent web design trends in 2023. The less is more approach will remain popular. White space is used effectively in Neobrutalism designs to make the design more legible. In fact, a key distinction between Brutalism and Neobrutalism is the shift from a maximalist to a minimalist design with plenty of white space.
Given how white space improves navigation, clarity, and visual hierarchy, it is expected to be a consistent trend in 2023 and beyond.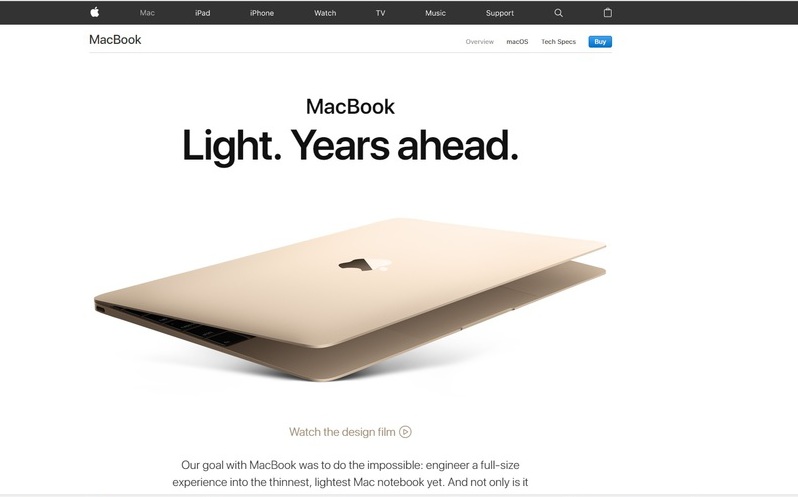 Top-notch Web Developer in Orange County CA
As we move into the new year, we can expect to see some exciting changes in web design. Orange Web Group believes that the above 10 web design trends will be big in 2023. To stay ahead of the curve, keep an eye on these trends and be ready to implement them in your own web design.
If you are looking for an experienced team of web developers or web designers in Orange County CA to build or revamp your website, Orange Web Group is the perfect place for you. We have you covered whether you need assistance with a few web projects each month or you need a full team of developers who can work directly in your systems.
Save money and time by avoiding hassles. Hire the best web designer or web developer in Orange County CA today. For the time being, we are providing complimentary consultations to local business owners. Contact us and we will work with you to create the most visually appealing version of your website.